People, Technology, Service
Zenith Bank (Gambia) Limited is a privately owned bank incorporated in Banjul in 2008 under The Companies Act 1995 of The Gambia and is a subsidiary of Zenith Bank Plc.Zenith Bank Plc currently has a shareholder base of about one million and is Nigeria's biggest bank by tier-1 capital. In 2013, the Bank listed $850 million worth of its shares at $6.80 each on the London Stock Exchange (LSE).
Zenith Bank (Gambia) Limited was incorporated on October 24, 2008 and began business operations on January 18, 2010.

Zenith Bank (Gambia) Limited is a subsidiary of Zenith Bank PLC, one of the biggest Banks in Africa. In 25 years, Zenith Bank PLC has grown to be one of Nigeria's strongest financial service institutions and one of the country's largest banks by market capitalization, shareholders fund and profitability. Zenith Bank PLC currently has a shareholder base of about one million and is the biggest tier-1 bank in Nigeria.

Zenith Bank PLC, the parent company of Zenith Bank (Gambia) Limited was established in May 1990, it became a public limited company on June 17, 2004 and was listed on the Nigeria Stock Exchange on October 21, 2004.
Zenith Bank PLC has over 500 branches and business offices spread across Nigeria. It has presence in the United Kingdom, Ghana, Sierra Leone, The Gambia and representative offices in South Africa and China. The Bank has plans to take the Zenith franchise to other Sub-Africa regions as well as the European and Asian markets while consolidating our position as a leading financial service provider in Nigeria, Gambia and locations where we currently operate.

Zenith Bank (Gambia) Limited has its corporate Head Office on 49 Kairaba Avenue, KSMD, The Gambia and has Six branches; Head office Branch, Banjul Branch, Serekunda Branch, Bambo Branch, Jimpex Branch and Brikama Branch. There are plans to expand into other parts of The Gambia. The bank's shares are traded on the London Stock Exchange (LSE) following a listing of the $850 million worth of its shares at $6.80 each.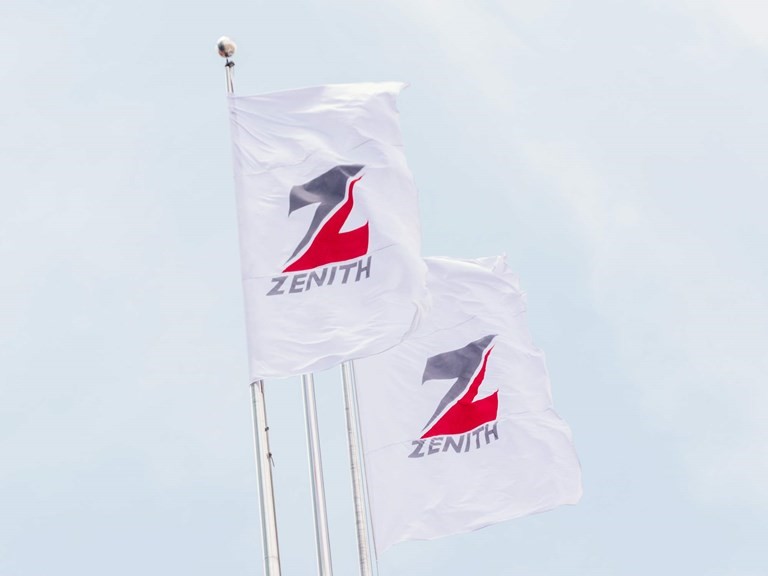 Corporate Culture
Zenith Bank has clearly distinguished itself in the banking industry through superior service quality, unique customer experience, and sound financial indices. These have become part of our corporate culture to the extent the bank is easily associated with attributes such as best-in-class customer experience, excellent financial performance and good asset quality, dedicated and highly skilled workforce, cutting-edge information and communication Technology.
Our Strategic Objective
The bank's strategy of assessing and managing its impact on the industry forms an integral part of our strategic objectives. Specifically, the bank considers how the present and future capital requirements will be met and managed in view of projected capital requirements based on its assessment and against regulatory capital requirement.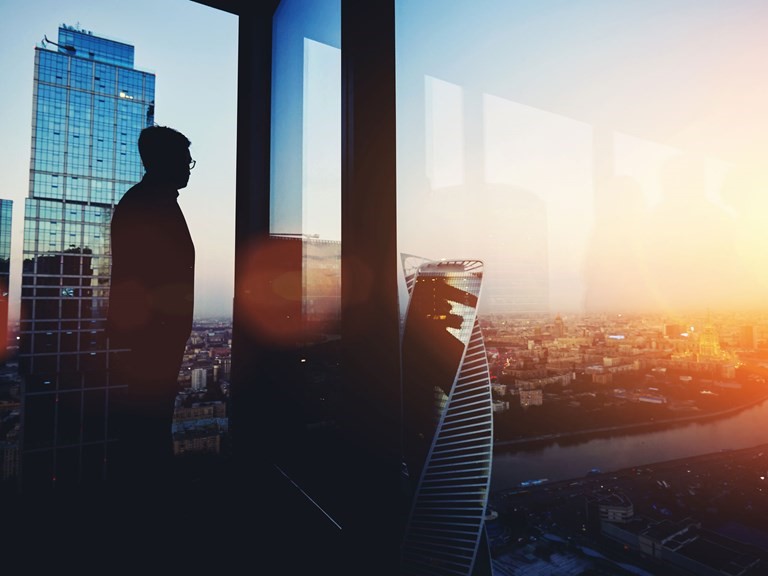 Corporate Governance
The Bank remains committed to promoting good corporate governance and best practices in the conduct of its business. This is because we believe that good Corporate Governance engender public trust and ultimately ensures that the company meets the expectation of all stakeholders.
Service Delivery
Our performance and success hinges on satisfying the customer and helping them unlock the real value of their businesses. The challenge is always to be better at creating real, lasting value for our customer.
Zenith Bank Gambia places high premium on exceptional customer service delivery in its drive to consistently exceed customer expectation. The underlying philosophy is for the Bank to remain at all times, a customer-centric institution, with a clear understanding of its market.
At Zenith Bank, People technology and service are our watchwords. The bank's customer focused approach to service delivery consistently reinforces its value creation process towards assisting customers in achieving their goals and aspirations. Products and services are also designed to suit the demand of corporate and individual customers. The expertise developed enables Zenith Bank to provide efficient financial services including but not limited to Corporate and Commercial banking services, E-business solutions, Treasury and Cash management services, Foreign Exchange and Trade Finance services. Zenith Bank offers international cards; Visa card, Master card and Verve card.
Zenith Bank Gambia Limited as a child of the "Information Age" laid the foundation of its structures and process on cutting-edge Information and Communication Technology (ICT) infrastructure. This ensures that every operation/transaction is carried out via a medium that makes for speed, utmost flexibility, accuracy, and convenience for the customer. Thus, in Zenith Bank Gambia all activities are anchored on the e-platform, ensuring service delivery through the electronic media to all customers irrespective of place, time and distance. This has aided the achievement and sustenance of deeper and broader relationship with all clients, the peculiarities of their individual or industry needs not -withstanding.
At Zenith Bank Gambia, excellent service delivery and development of superior asset quality, strong capital base, professionalism and corporate governance have provided the grounds for consistency high return for stakeholders. The Bank maintains and will continue to maintain sound corporate governance culture in line with global best practices. Zenith Bank Gambia management team is made up of seasoned professionals who have an exceptional ability to drive product process and customer service improvement with talent for building partnership with key business decision makers and colleagues.
The Bank has continued to grow on virtually all parameters, driven by the combined effort of its very stable and experienced management and excellent staff. The collaborative approach adopted by the Board and Executive Management in decision making has created one of the best brands in the Gambia.
Contact us today
To reach us, email us at enquiry@zenithbank.gm, or call either +2204399471 or +2204399476. You can also visit any Zenith Bank branch closest to you.